I guess, this sounds like a big mission for a German TV broadcaster from Munich…
But let's be honest: At ProSiebenSat.1, we have a unique opportunity as a team. This company has shown over the past decades, that it has the ability to advance its core entertainment business model to trigger new consumers and revenue further and further: Whether it was the emerging landscape of private TV channels, media for equity deals or world-wide distributed entertainment formats. But the world has changed, our viewers and our clients have changed. In the past, we have built our business on reliable and highly advanced technology, yet this was always attached to a rigorous TV channel grid. We now need to put software technology and a clear data strategy at the very core of our business since our viewers have the technical possibility in their hands to enjoy content whenever and wherever they are. So, this is an opportunity. An opportunity to re-imagine our core value chain and our entire process landscape. Now, let's get started:
First, when we look at what is essential for entertainment today, we have three parts to create a flywheel: Our consumer stands at the center and around this, we have strong CONTENT, total REACH and maximum MONETIZATION, which in return will allow us to re-invest into more and even better content. And so, the flywheel takes off.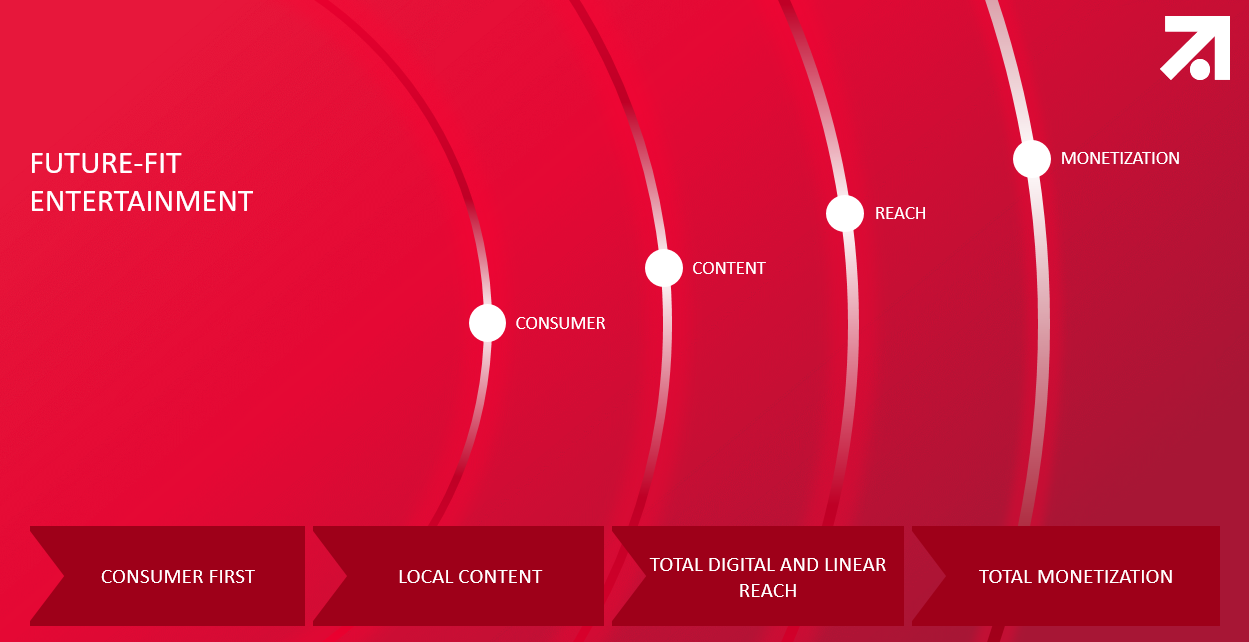 It's as simple as this.
Second, we divided our business into the decisive parts for 360° entertainment within our current organization at ProSiebenSat.1: Content (TV Channels and Content sourcing plus planning), Digital (Digital platforms and formats) and Sales (All advertising products for TV and digital). All three parts are mirrored in our tech organization. These domain tech teams host and build our system landscape, that has been adapted to the various specialties of each domain. On top (or rather "at the bottom") of that is a solid digital foundation that offers central services and infrastructure to those domains. This is crucial to ensure scalable, sustainable and reliable processes but also to allow cost efficiencies to kick in.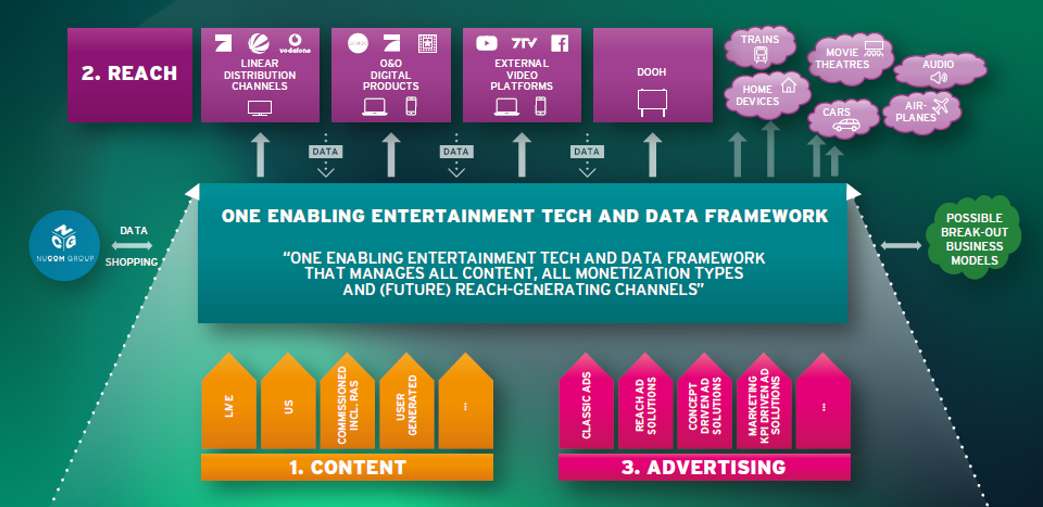 To be honest, this is just an illustration of our new tech organization. We need to fill this with life now while we will be entering a next stage of a major transformation of all our business processes. To do so, we want to find a simple way of working so that we can start building strong communities of tech experts across the entire organization who can help each other and collaborate as seamless as possible to drive our tech strategy forward. Our future business demands all relevant content types to be immediately available across all significant channels and platforms and by exploiting all possible ways to monetize this. In contrast, our systems and processes have been developed in a time of a strict linear channel setup. Re-thinking these processes, making them robust for the future is an immense task that we've been given. Within this blog, we will now start to report on our road to achieve our mission. We will talk about how we find solutions, how we learn from mistakes and how we win. But we will also talk about the people behind all these projects, about our clients and our viewers. This will be an exciting journey for us and hopefully, for many more who will join us along the way.